---
Posted by Miranda Weldon on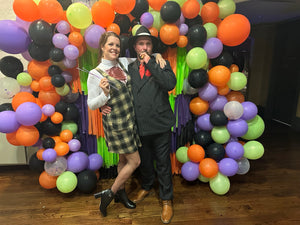 Photo booths have become a staple at events, adding a fun spot to capture memorable moments for guests. I make one for every party I host. Not only do they serve as a large piece of decor for the event space, but they also serve as a perfect reminder for me to get a picture of everyone in attendance.  I always want a backdrop that suits the event's theme and captures the essence of the occasion. Sometimes I use props like the coral reef I built for this Under the Sea Photobooth. Sometimes I will sew ruffle crepe paper streamers like...
---
Posted by Miranda Weldon on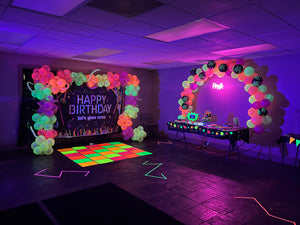 Step into the enchanting world of Glow-in-the-Dark Birthday Parties for kids, where I've composed a comprehensive guide on glow party decorations you can make, how to make your food glow, what to wear to a glow party, glow party invites, and more! In this blog post, I will guide you through the journey of planning a unique and memorable celebration. From crafting your own decorations to whipping up delicious treats, join me in illuminating your child's special day with these DIY wonders for any neon glow party.  It wasn't until I started blogging details of crafts I had made for some of...