---
Posted by Miranda Weldon on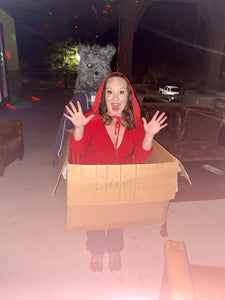 My neighborhood always has a big adult-only Halloween Party every year. The party includes a costume competition. The first year I decided to make my own Halloween costume was in 2020. The party was planned at the last minute since no one knew if we would be able to gather due to Covid. I hadn't thought about or shopped for a Halloween costume when we decided to attend the party a few days later.  I was going through a box of old Halloween Costume pieces when I found a Wolf Mask and Red Cape. I suggested to my husband that we could...
---
Posted by Miranda Weldon on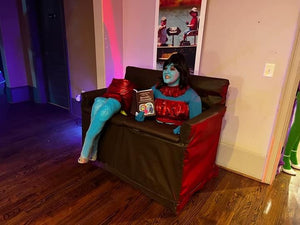 Halloween is my favorite holiday, and always one of my favorite opportunities to get crafty! I have won my neighborhood's costume competition for the last 3 years, along with a contest at a local brewery last year. My favorite style of costume is illusion costumes. I love for people to be trying to figure out how I made something or how I am pulling off an effect. I love historical characters and old movies and rarely want to make a costume involving current events or something modern. Last year my costume was Marie Antoinette (after her head had been cut...
---
Posted by Miranda Weldon on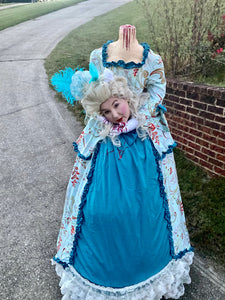 Every Halloween my neighborhood hosts an adults only Halloween party with cash prizes for the best Halloween costumes. I had won the contest in 2020 and knew if I wanted to win back to back years I would have to really step up my game! I pride myself on making my own costumes and thankfully started planning in September because this costume took a long time but I was so happy with the results! I'm a bit obsessed with the 1700s! I've always been fascinated with the American Revolution, Catherine the Great, and of course Marie Antoinette. I decided I...