---
Posted by Miranda Weldon on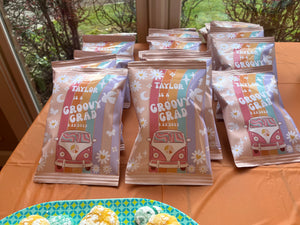 My oldest daughter recently graduated from high school, and when discussing party themes, she chose Groovy Grad. We would have lots of out of town family visiting for the party and graduation, so I needed some ideas I could prep in the weeks leading up to the party. I decided to make some custom chip bags to match.
---
Posted by Miranda Weldon on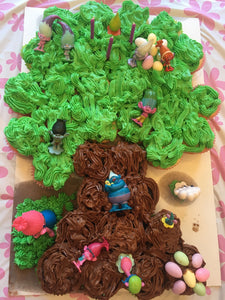 As I've said before, I'm an excellent baker but not very good at cake decorating! I love to make my kids birthday cakes but am constantly looking for what I know I can pull off with my limited skill set. When planning a Trolls themed birthday party, I saw lots of beautiful Trolls cakes, but they all required more piping skills than I have, or a lot more fondant work than I was comfortable with. I found a set of Trolls Figurines that could be used a cake toppers, but didn't like the idea of just throwing them on top of...
---
Posted by Miranda Weldon on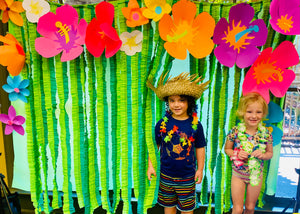 Ruffle Crepe paper streamers are one of my favorite easy DIY party decorations! They are quick and easy to make and very inexpensive. You can make them in any color or combination of colors. For my daughter's recent Luau party, I used 2 shades of green to make them and used them for a photo booth backdrop and some extras to decorate my DIY Tiki piñata and DIY tiki buckets. To make your own you will need: 2 rolls of crepe paper streamers in 1-2 colors (or you can overlap 3 rolls for an even wider streamer with up to...